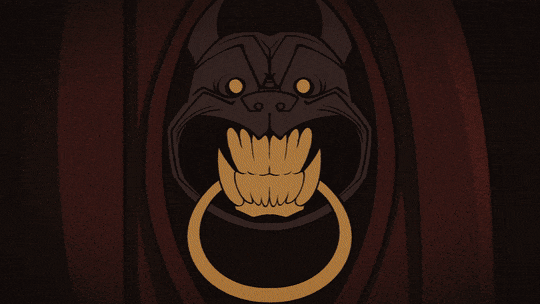 the day is almost finally here! i still can't believe it's been over a year since we started this project. this is the longest i've ever spent working on a single game -- it kinda feels like i'm about to give birth or something.
when i originally submitted dead estate to newgrounds for the halloween contest around this time last year, i had no idea about the chain reaction in my life it would cause. because of newgrounds, i've met so many amazing people, made so many friends, and i've had so many great opportunities. regardless of how the launch goes, whether the game succeeds or flops, and no matter how anxious i get leading up to the game's release, i'll never regret our team's decision to make this game, submit it to newgrounds, and stick with it. seriously.
through all the stress and long work hours up til 4 AM chipping away at this game, the year i spent working on this has been one of the best of my life. it's been an amazing experience and it's an opportunity i never would've had without this website and community. thank you to all the people i've met from here that have supported me through development, and especially the team of people who worked right alongside me on the game and put up with all of my bullshit the whole way through.
now enough of the sentimental shit! the results of the art contest are gonna be revealed later today. not quite certain what time, but it'll probably be after 7 or 8pm EST. we've got winners picked out already, i just need to write the post. cash prizes will probably get sent out within a week or so. i'll try to get keys to all the winners ASAP also.
the game will release at 1pm EST tomorrow if everything goes right!
finally, never forget:
and
PLAY DEAD ESTATE ON NEWGROUNDS.COM
i'll see you all at the curtain call!